Yes, we support our clients from the very beginning of our collaboration process. We offer many useful services to understand, test and highlight the potential of your idea before implementation. We provide complex assistance in the field your business functions not only related to virtual reality development. As a professional virtual reality game developer, we will help you realize unique projects and amazing concepts. VR development will allow you to create unusual solutions, and with our support, they will be at the highest level!
Research (statistical research)
If You are not sure, test your idea before implementation. Find the answer you need to feel confident and then act! We support all research activities that will help our clients to find answers to achieve their goals. As a VR developer, we have a really great experience!
Although the vast majority of products (apps) have its unique factor, our current knowledge and experience in virtual reality development allow us to generalize and share our opinion on 'will it work?' question.
However, there are also some specialized applications that will function in a specific environment (medical applications). In this case, we are able to investigate with our research team whether the assumptions of our client's project are correct to succeed. We are a VR developer who works comprehensively, interested only in the best effects!
Consulting & strategy
It is our responsibility (and passion) to be up to date with every technological novelty as well as with the most valuable practices in marketing, sales, entrepreneurship and virtual reality development of course.
We need to know and understand current market situation and prospects for its development (especially virtual reality development) to give you the best feedback on potential VR implementation to your business.
Therefore we are able to come up with the most efficient strategy tailored for you. Why? To harness the full potential of innovative technology. Your best VR development is our goal!
Training
There are two aspects of training that we offer
If You are not sure, test your idea before implementation. Find the answer you need to feel confident and then act! We support all research activities that will help our clients to find answers to achieve their goals. Being a virtual reality game developer gives us the possibilities to create, which is why we guarantee the highest quality of service and support.
Training Designer is a person who has specialist knowledge of what the training should look like, along with all its phases and requirements. It ensures that the user has to go through all the necessary steps to get the best possible training results. Often, the clients would like to create training applications for the chosen topic (work on heights, virtual language teacher, speech coach) but they do not know how to handle such training, but we do! As your VR developer, we will guide you to your destination at every step of the way.
What we call 'virtual reality', it's usually something more than this. By virtual reality development, we mean augmented reality, 360-degree technology and mixed reality, lots of different devices with different capabilities. We are aware that VR development is a complex activity. We understand that you may feel lost, but stop. Exploring and testing these innovative devices is a wonderful adventure, so you might become a VR developer with our help! First of all, we will always find time to get acquainted and show our customers the curiosities and differences in many types of equipment. It is also worth adding that the best ideas come to mind during such training sessions!
Rescue mission
We realize that there are situations in which a client already has a project with which he has not worked for a long time but wants to return to it because of some reason. However, since then a lot of things have changed: there is no documentation of the project, the engine version and the plugins are changed, the developer who did this project is no longer in reach, etc.
Furthermore, once launched in an updated environment, the project obviously does not work. And our job is to fix it: we have to read the code and decide how to approach the new customer requirements for the application. Acting comprehensively, including as a virtual reality game developer, we strive for the best results and satisfaction of our customers.
Rescue mission: case study
Clarity project
The client has an application framework that needs to be updated to the latest available software. This is an AR application that perfectly supports story telling, in this case biblical story. Our job was to fix an application that stopped working after plugins were updated.
We made the necessary changes to the code, we tweaked the design to make it easier to add new features, we made the necessary tests to ensure that the application worked on the available devices.
The project was a success and the client received a refreshed version of his app, adapted to the latest software releases.
SproutBox project
Client was looking for an experienced Unity3D developer who will help him update his app. The client's project stopped working when the new software was released (Oculus Rift DK2, Leap Motion VR and Unity3D). In addition, the customer wanted to change device from Leap VR to Orion VR. Whole project run in Windows and it was coded in C#. The project worked with: Unity3D v4.6.2, Leap Motion v2.2.2, Oculus Rift Runtime v0.4.3
The project should work with the latest software available, for example Unity3D v5 instead of v4. The pieces of the Arabic language in the code were a big challenge, but we also had to deal with that. After updating the software, the next step was to fix the code. The rescue mission was a success.
Sounds exciting?
Why not visiting our portfolio and browse through our many successful projects!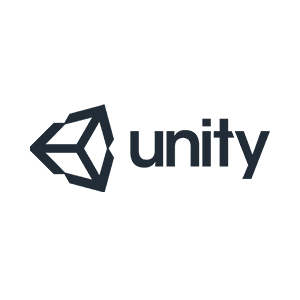 That's what beats inside our VR applications. Excellent Unity game engine, which we are sure that we provide the best environment for our users.
Immerse yourself in the VR/AR world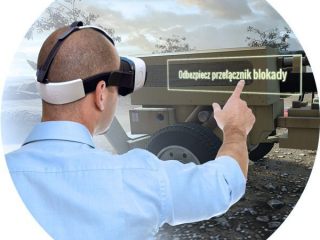 Interactive 3D VR visualisations
We create interactive environments and training space on the basis of recent engines used to develop games. We visualize people's work and their behavior as well as how they interact with machines and various devices.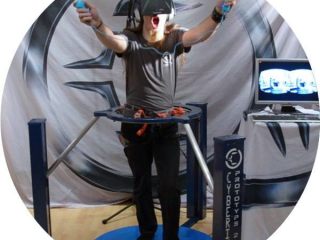 Motion VR simulations
We use advanced vital signs monitoring devices: motion and acceleration detectors, accelerometers and gyroscopes that enhance the immersion in the virtual world. The purpose is to align the training to the needs of the client and enhance educational results.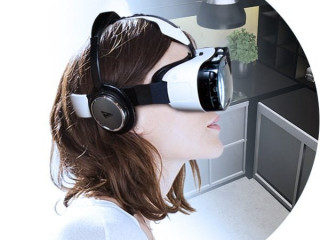 Professional 360 training video
We use technical devices to record training content in 360 VR technology. This way, a number of existing materials and knowledge resources can be embedded in a completely new medium of perception.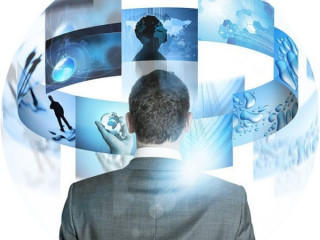 Augmented reality
We design applications that enable to present reality in a way that will surprise the recipient. Augmented reality components become a part of the simulation, which is combined with the impressions that the recipient experiences without the participation of technology.