Complete ML & AI development services – from idea to execution
Take your business to the next level by deep data analysis, automating processes, optimizing sales, enhancing marketing efforts and engaging with your customers in a completely new way.
Join over 200 satisfied customers!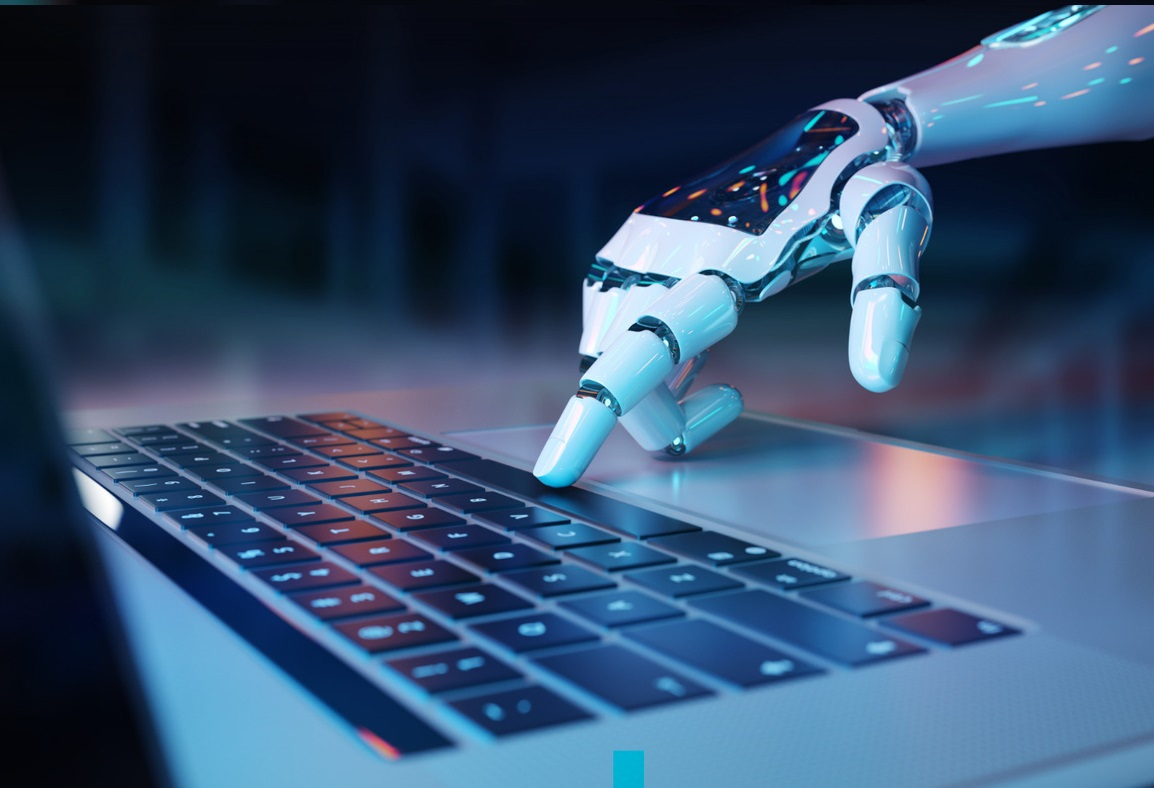 AI and machine learning are revolutionizing all industries
AI development services and machine learning companies are no longer just interesting novelties, they are taking the market by storm and making massive impacts in businesses that work with them. And with computer algorithms capable of improving themselves on the go, the possibilities are endless!
Automate and optimize your tasks with an AI development company
AI and ML solutions are priceless tools when it comes to automation and data management. They have many practical applications like:
predicting trends

analyzing data

segmenting customers and leads

optimizing sales with dynamic pricing

intelligent recommendation engines

enhancing recruitment process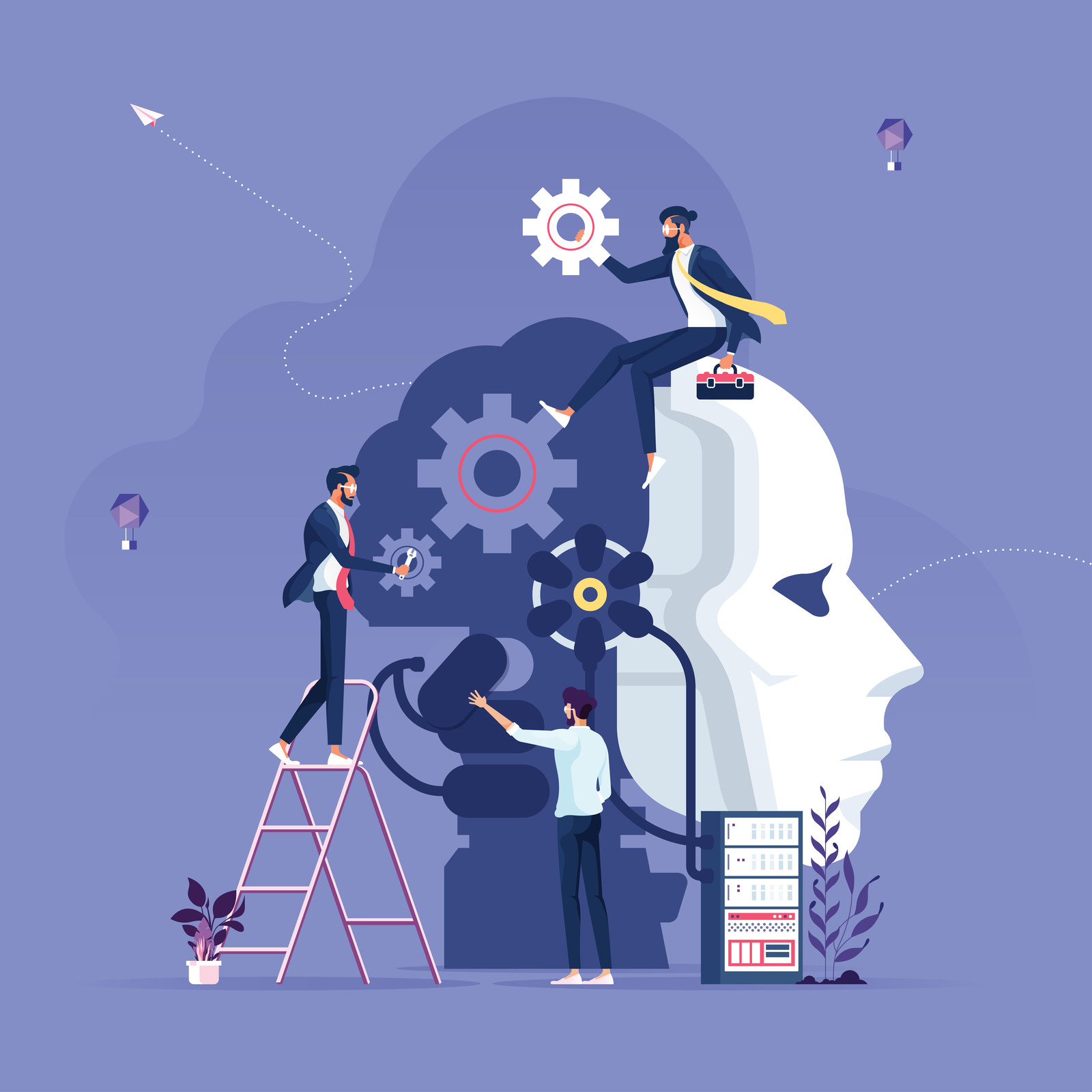 Significant benefits and applications of AI & machine learning solutions

Cybersecurity

– fraud detection algorithms make transactions on your website more secure while intelligent machine learning solutions protect it from cyberattacks.

Better understanding of consumers' needs

– segment your customer base and offer more customized services effectively increasing your conversion rates and revenue.

Forecasting demand and optimizing production

– use advanced applications to predict the upcoming trends in your industry and scale your business efforts accordingly.

Image and speech recognition tools

– AI & ML is a must-have in this field, all the way from analyzing hundreds of pictures to creating smart speakers and voice-activated apps.

Automating processes

– let machines take care of parts of your customer service, content marketing and much more. AI development services are the answer to your needs!

Increasing traffic

– better insights and understanding of potential customers' needs allows you to improve your marketing activities and attract more traffic to your business.
Make your business run more efficiently with AI & ML
Machine learning companies and AI development services are the future, no doubt. A 2020 Deloitte survey found that 67% of companies are using machine learning, and 97% are using or planning to use it in the next year.
Not only can these solutions improve your revenue, but they are also invaluable in fields like:
demand forecasting

fraud and anomaly detection

image and video recognition

speech recognition

automatic helplines

medical imaging and diagnostics

protecting from cyberattacks
Even if you have these fields covered but don't use AI & ML, you should still consider investing in automation – it means more savings in the long run. With algorithms assisting your employees their work becomes more efficient and accurate. If you are not sure where to start or haven't got an exact idea of what you need, we also offer machine learning consulting services. Feel free to contact us!
What our customers say about using our products and services
They are extremely knowledgeable about VR
4Experience helped plan the app, an employee training tools for banks and developed multiple demos. Their level of knowledge and responsiveness, as well as excellent price / quality ratio, was key. They`re also very responsive to inquires and turn around budgets for us very quickly. We can clearly rely on them.
Martin De Santos CEO Tipi Tap, USA
Great engagement for the users
The apps worked on by 4Experience have received very positive press coverage and great engagement from the users. Their team focuses on being extremely good at what they do while their project managers maintain open and daily communication about progress and goals.
Alexander De Ridder CTO NEXREF
Their work made a great impression on us
4Experience was recommended to us by word of mouth and the quality of their work was widely acclaimed. The AR apps and VR rooms 4Experience developed were innovative and visually stunning. Their team kept everyone up to date with milestones. Their detail-oriented approach and ability to meet difficult challenges were impressive.
Paweł Pryszcz CMO Spetech
They are always available
They are always available and extremely knowledgeable in the field of AR/VR development. Despite tight deadlines, 4Experience pulled through with a high-quality end product. The team was proactive throughout development.
Maciej Cader Head of Rapid Prototyping PIAP Institute
Tell us about your project!
Schedule a 60-minute free consultation with one of our experts. No hidden conditions. Choose any time you want. We`ll reach out to you in up to 24 hrs.