Keynotes:
The Valve Index has a better refresh rate than the Vive Pro

They are still both a hassle to set up with the complicated Lighthouse system

regardless of choice, both headsets will set your pockets back by a fair bit.
Intro:
2019 seems to be a good year for VR and AR enthusiasts, and with the release of the Valve Index, we can say that this technology just took one giant step forward. At first glance, the Valve Index seems to be the simpler of the two design-wise, but don't let that fool you. It is hiding one heck of a punch.
Tech details
Let's dig directly into the details, using a simple table highlighting the differences between these two devices:
Specs
HTC Vive Pro
Valve Index
Field of View
110°
130°
Max Resolution
2,880 × 1,600 (1280×1440 per eye)
2,880 × 1,600 (1280×1440 per eye)
Screen Type
Dual AMOLED
Dual LCD
Max Refresh Rate
90 Hz
144 Hz
Tracking
External
SteamVR Tracking 2.0
External
SteamVR Tracking 2.0
Controllers
Side grip buttons
Triggers
Thumb buttons
Touch wheel
Triggers
Thumb buttons
System button
Analog stick
Grip sensors
Finger tracking
Audio
Integrated
Integrated
Microphone
2
2
Weight
1017g
809g
Full Set Price
~$1400
~$999
As you can see, the resolution of the new Vive Pro is up to par with the Index. Yet, Valve's product can achieve a 1.6x higher refresh rate of 144Hz as against the Pro's 90Hz.
Next, we have a higher 20° wider field of view on the Index of about 130° – whereas the Pro remains at 110° (which isn't bad, but the more, the better). This increased field of view also comes with a 360° head movement tracking, leading to even better spatial awareness in VR.
There are also a number of smaller differences between the Valve Index and Vive Pro. But you do get a few creature comforts, such as integrated audio, touch controllers, an LCD display with 3 subpixels per pixel and remote control.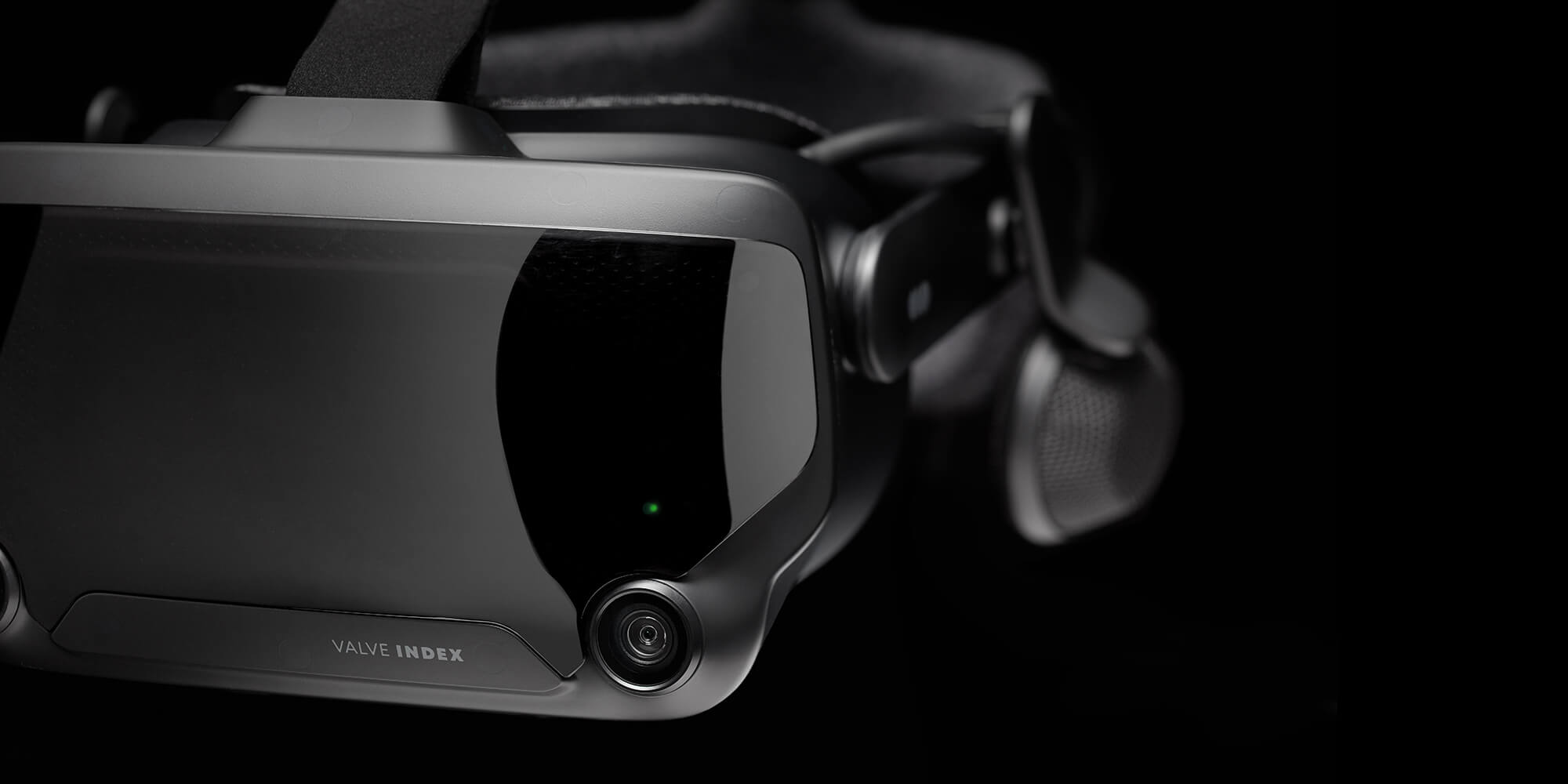 The Finer Details
Sadly, we have not done away with the umbilical cord that connects the headset with the PC. Valve's cable connects to USB 3.0 and DisplayPort 1.2, requiring a 12V electrical outlet.
The Vive Pro, on the other hand, connects to a box itself plugged into an electrical outlet, a USB 3.0 port, and a DisplayPort. Just at a single glance, you would notice that the Valve Index goes for a simpler but effective design philosophy.
Display
As mentioned earlier, there is a difference in the field of view and refresh rate on both devices. The Vive Pro has two AMOLED screens with a total resolution of 2880 × 1660 and a refresh rate of 90Hz. One of the disadvantages of OLED displays is the gate effect that can impact the experience in VR, but the definition of Vive Pro eliminates this problem.
Yet again, the Valve Index comes out on top here, too. The device is equipped with two LCD screens offering a combined definition of 2880 × 1600, similar to that of the Vive Pro. However, its LCDs display more subpixels than the pentile OLED displays, which gives us better clarity.
Tracking differences
The Vive Pro and Valve Index is based on an "outside-in" tracking system that requires the use of external sensors. These sensors must be arranged around the play area delimited by the user.
Both headsets use the same tracking system: SteamVR Tracking (1.0 and 2.0), developed by Valve. The sensors to be arranged in the room are the "Lighthouse" stations. Just place two of them at two opposite corners to delimit a large space of play and follow the movements of the headset and the controllers at 360 degrees. However, the installation and configuration process can be long and painful, plus most never get it right the first time.
Controllers
The Vive Pro works with the same Wand controller as the first Vive. So we find a trigger, two side buttons, and a touchpad. This controller is rather limited because it simply does not allow you to use your fingers in virtual reality. On this point, the Vive Pro is, therefore, behind compared to its competitors.
However, the Valve Index controllers are far superior. First, straps allow to keep them in the hand of the user without having to keep them. In addition, thanks to different sensors and capacitive buttons, the accessory is able to follow each finger independently. It is, therefore, possible to use each finger in VR realistically and naturally.
This is a real advance for virtual reality, and it goes without saying that the Valve Index overflows its competitor on this point. However, it should be noted that the controllers can be ordered separately and can be used with Vive/Vive Pro.
Valve Index vs Vive Pro: Weight
Unfortunately, both headsets are pretty weighty. The Index is a bit lighter with 809g compared to Vive Pro's 1017g, but HTC's product has a more balanced weight. That being said, carrying either of these headsets is no small task for our neck.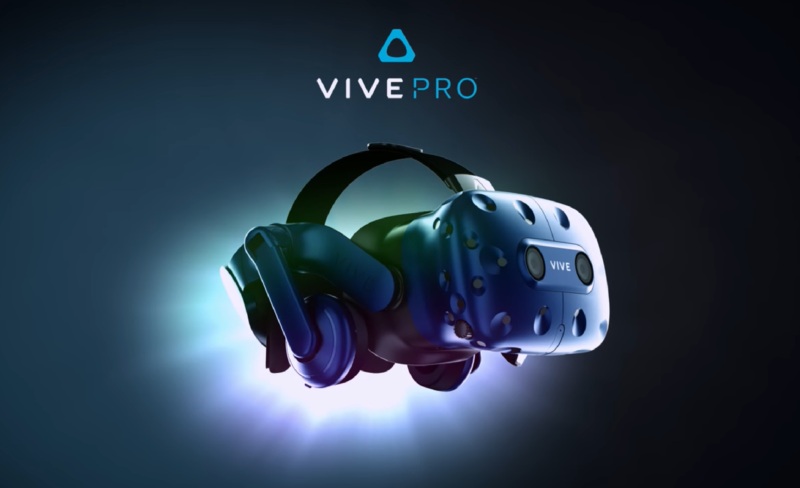 Valve Index vs Vive Pro – Pricing
:
Vive Pro and the Valve Index, on the other hand, are significantly more expensive. The HTC Vive Pro alone costs $499, while the full kit is priced at approximately $1400. The Starter Kit, which also includes SteamVR 1.0 stations and two controllers, is available for $749. The Valve Index alone is priced at $499 with two controllers. For the complete kit with headphones, controllers and SteamVR 2.0 stations, count $1000.
Last Minute Contender: Oculus Rift S vs Valve Index
But while we are on the battle of the VR headsets, we cannot help but mention the Oculus Rift S, which is a strong contender when you talk about the value proposition.
In an outright comparison between the Valve Index vs the "Oculus Rift S", the Rift S does give the Index a run for its money, by being $100 cheaper and by making use of Inside-out tracking technology, which means no more Lighthouses.
This is already a major plus, but don't think that this technology is perfect, as there are some issues that prop up from time to time – namely, the loss of controller tracking when you leave the sensor's field of view and there is still a cable attaching the device to the PC. So in a battle of Valve Index vs Rift S, we would pick the Rift S simply because it has a better price to feature ratio than any of the other two.