When the HoloLens 1 was first released, it came with a lot of unfulfilled expectations.
Not because the device was not functional or performed well. The point is, we were lead to believe it would be more than it turned out to be. While there was a lot to be said about the HoloLens 1 and its uses, we at least got a glimpse into what a true mixed reality headset was meant to be.
After receiving feedback from business customers using HoloLens 1, Microsoft decided to work on a newer generation. Three years later the HoloLens 2 is almost out.
A step-change improvement
Microsoft seems to take into account the success and failures of the HoloLens in creating the HoloLens 2; a more refined and improved product. But the downside to this has been a hefty $3,500 price tag attached to it.
Be that as it may, Microsoft did not intend this device for the consumer space but targeted at the enterprise market. Being realistic, that sector has more potential for growth with the use of such a device. From remote assistance, prototyping, on-site diagnostics and much more.
The enterprise space is where mixed reality technology will really shine. Also, it doesn't hurt that they can far easily afford the cost and see real ROI with the implementation.
HoloLens 2 vs HoloLens 1 – Should I upgrade my device?
Any enterprise user that has used the HoloLens would know the practical advantages of having such a device and with the introduction of the HoloLens 2, should be seriously considering an upgrade.
Let's dive into what makes the Hololens 2 a far more powerful replacement over its predecessor.
Specs
HoloLens 1
HoloLens 2
Price (release day)
$3000 (for dev)
$5000 (Commercial Suite)
$3500 or
$125/mo for Enterprise or $99/mo for Developer
Display resolution
1280×720 (per eye)
2048 × 1080 px (per eye)
Holographic density
>2.5K radiants (light points per radian)
>2.5K radiants (light points per radian)
Field of view (FOV)
34°
52°
Weight
579 grams
566 grams
IPD adjustment
yes
yes
Eye-based rendering
Automatic pupillary distance calibration
Display optimization for 3D eye position
Eye-tracking
no
yes
Processor
Intel 32-bit (1GHz)
Qualcomm Snapdragon 850
Camera
2.4 MP, HD video
8MP stills, 1080p video
Audio
Built-in speakers
3.5mm jack;
Built-in spatial sound;
3.5mm jack
Built-in microphone
four-microphone array
five-microphone array
Flip-up visor
no
yes
Voice command
yes
yes
Biometric Security (Iris Scanning)
no
yes
Hand tracking
one hand
both hands full tracking
Gestures: Bloom, Air Tap, Tap and Hold
yes
yes
Gestures: Press, Grab, Direct manipulation, Touch interaction, Scroll with wave
no
yes
USB
micro USB 2.0
USB Type-C
The basics
HoloLens 2 includes a newer version of the storage space, a different USB port, a more modern Bluetooth connection (5.0 vs 4.1), and a new generation of a Holographic Processing Unit.
There is also a difference in WiFi type, as well as a more powerful RAM card (up to 8 GB vs. 2GB in HoloLens 1).
How has eye-tracking changed?
The Eye-tracking was not available in the HoloLens 1, yet it can be found in version 2.
There is now the addition of eye-tracking sensors to make interactions feel even more natural, and iris recognition to enable users to log in as an alternative to passwords or other forms of security check.
Important note: The Eye-tracking API was designed with a user's privacy in mind. It avoids passing any identifiable information, particularly any biometrics.

For eye-tracking capable applications, the user needs to grant the app permission to use eye-tracking information and calibrate the device accordingly.
You need to know that the calibration of the functionality is a true no-brainer. All you have to do is just look at a set of holographic targets. HoloLens 2 will adjust the system for a more comfortable and higher quality viewing experience and ensure accurate eye-tracking at the same time.
HoloLens 2 gives developers the ability to use information about what the user is looking at, thereby enhancing the experience. Developers can benefit from eye tracking for various use cases and design eye-gaze-based user interactions.
How gesture support has changed?
Another point to note is that there are no physical controllers with the HoloLens; Microsoft is relying completely on hand tracking and voice controls. Hence, hand tracking progresses significantly from what we are used to.
The HoloLens 2 features new gesture tracking, allowing you to perform mid-air gestures to control objects and menus from the displays. These include gestures like dragging and dropping objects or tapping a virtual button on your wrist to pop up a menu.
The sensors can now recognize up to 25 points of articulation per hand through the wrist and fingers. They can recognize the direction of palms, which means finger-bending, hand motion and an ability to "pick things up".
For comparison, the first HoloLens used gesture-based finger taps and basic palm moves.
How the field of view has changed
When using HoloLens 1, the biggest disadvantage is its small field of view – it gave us an FoV of just 30°. Users often have to turn their heads from left to right or another way to see more.
This wasn't a lot and was usually the first modification that stood out for most people on switching to the newer device.
Setting in at 52°, the HoloLens 2's field of view is almost doubled, offering a more immersive MR experience for the user. The effective resolution has increased to the equivalent of a 2K display per eye, versus the original HoloLens' 720p per eye, but the density of the images is still the same, at 47 pixels per degree.
There is still one more issue to solve – HoloLens' vertical field of view. Even with HoloLens 2 when looking up you are losing part of the image from above. Maybe HoloLens 3 will solve also this problem?
How has the ergonomics of the device changed?
The HoloLens 2 looks as though Microsoft went for functionality overlooks or messing up a user's hair. You can wear the HoloLens 2 longer and more comfortable with a dial-in fit system designed for extended use.
The size of both devices stays the same, but Microsoft managed to slightly decrease the weight – from 579 to 566 grams. Yet, the new balance shift makes everything significantly less painful to wear for more than 5 minutes.
Those who had a problem with a device on the head – there is a better solution right now. Microsoft Engineers added a special knob helping to better fit the device to the user's head.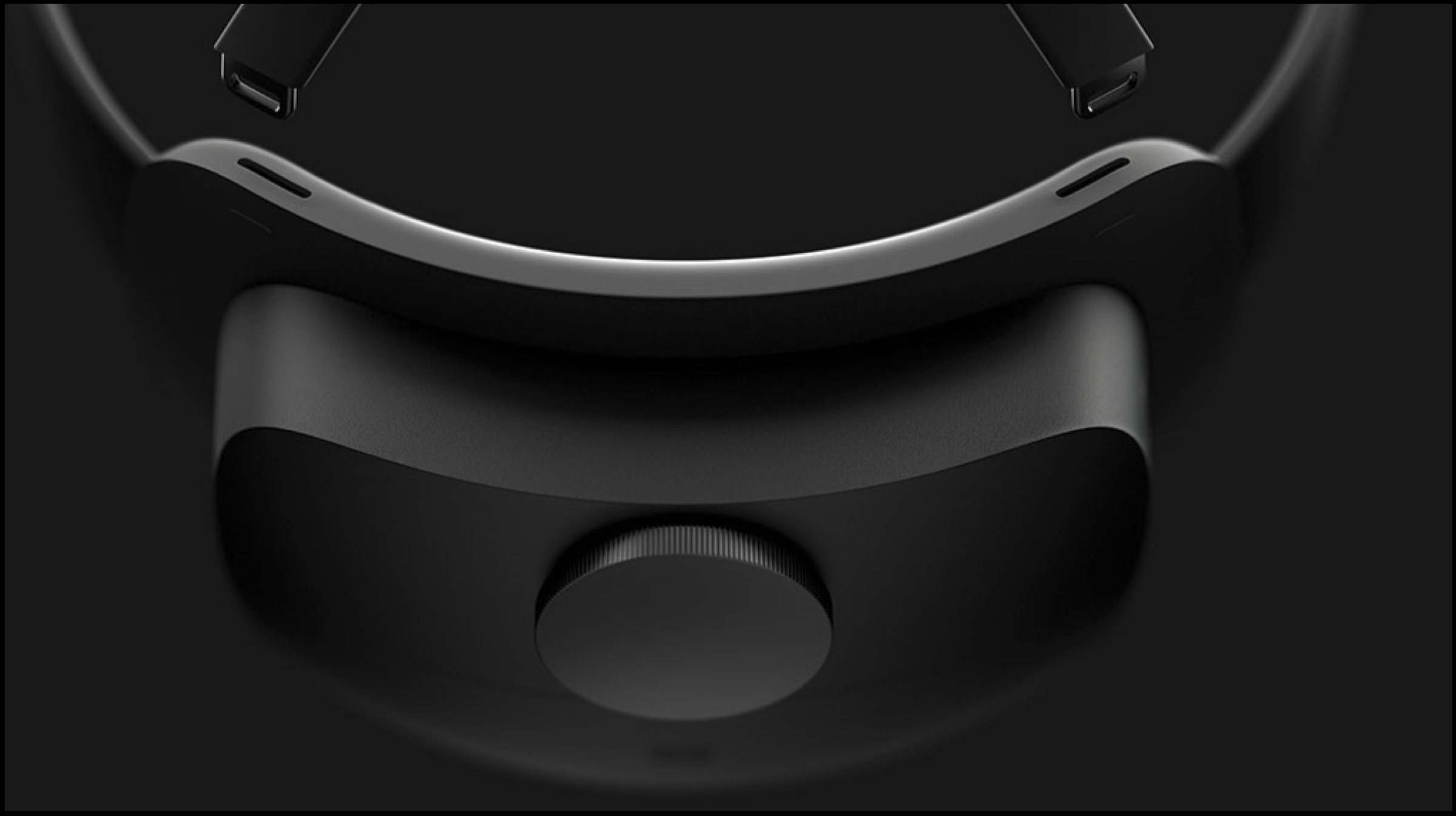 Plus, you can keep your glasses on — the headset slides right over them. The visor flips up now, like a welding helmet. So, when it's time to switch tasks, there is no problem to step out of mixed reality with one simple move. Which means no more worries about organizing the space to put the bulky headset aside!
Voice command improvements
Voice input can be considered to be a natural way to communicate your intent when using the HoloLens. It allows you to directly command a hologram without having to use a hand gesture.
While the function of voice commands has been available since the introduction of the original HoloLens device, the addition of voice-tracking into the HoloLens 2 has taken this to another level; allowing for further refinement of the whole system.
Voice input is powered by the same engine that supports speech in all other Universal Windows Apps. On HoloLens, speech recognition will always function in the Windows display language configured in Settings.
HoloLens 2 vs HoloLens 1 – the summary
Both HoloLens devices are designed for businesses to improve their daily efficiency and effectiveness. They are a perfect solution for many industries, including the automotive business, agricultural, industrial or tourism industries.
AR glasses can be used for research centers, scientists and the medical area as well as to boost your sales by letting customers experience the product before making a purchase.
Yet, the HoloLens 2 is a marked improvement from the original device. With Microsoft pushing the use of Azure Cloud with the HoloLens 2, it seems to be well crafted for the Enterprise market.
It has new gestures, improved depth detection with a new sensor, as well as better eye tracking and user recognition. What's important, it does also protect your biometrics in real-time.
So, if you are an enterprise user, we recommend you to take a serious look at adding the HoloLens 2 into your workflow.