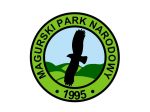 VR Forest: An Epic Quest!
Magura National Park is located in the south-east of Poland: between the Eastern and Western Carpathians. The majority of the Park is a forest. Its authorities wanted our VR/AR studio to develop a VR Forest experience, which let its visitors experience nature's beauty at night.
Client
Magura National Park
Services
VR Forest visualization
Technology
Unreal Engine 4 Google Daydream
Have fun exploring nature and the great outdoors with VR headset
This is an experience for those who love adventure without risk and curious people who want to explore another side of reality. Discover the lives and habits of common animals species from the Magura National Park's area. Going on a nature walk at night means you'll see (and hear) lots of things that you wouldn't normally notice in the daylight. Such experience is extremely important for people living in urban areas (like big cities). Being close to nature reduces anger, fear, and stress and increases pleasant feelings. Calming, night scenery accelerates the positive effects.
No more packing. No more sleepless nights. No more cold, soaked wet feet. Enter the wild just by putting a VR headset on. Here and now.

Thanks to VR forest it is possible to spot and observe many wild animals in their natural habitat. You can also hear them or (with some luck) interact with them

VR forest teach everyone how to behave in the real one. You have to stay calm and do not make noise - just like in real life!

Our client is learning it's visitors - especially the little ones - in an unforgettable way, spreading a passion to nature.
Man falls asleep, VR forest awakes
Watching wildlife at night opens up a whole new perspective on the subject and provides an introduction to new ways of experiencing habitats and the creatures that live in them. The sun goes down and VR forest awakes, making brave night owls discover unsuspected perspectives. The night is a perfect moment to approach the nearby nature through our less used senses - by replacing sight with hearing and smell.
Sadly, such adventure requires proper planning, i.e. collecting necessary equipment, set of permissions or information about the destination:
Packing yourself up costs a lot of time (and often money). Especially if you want to show a beautiful night scenery to group of kids or live far from the forest.

Most of the wild animals will usually run away from you as soon as they detect your presence

Being active at night exposures people to physical tiredness, causing sleep problems or other unpleasing effects

Museums have to follow the newest trends, promoting knowledge in the most exciting way possible
Process and project scope
The call of the VR forest
Process
The aim of the VR Forest app was to create a stand where the museum's visitors can put on VR glasses - and transfer themselves into climatic summer night scenery of Magura National Park. Their task here is to simply spot on several animals. As in real life, they have to literally look for them with their own eyes (there is no controller included) without scaring them away. They are being guided by night sounds and noises, pre-recorded by the Park's workers. After spotting an animal, they can experience an animation of its natural behavior - including i.e. an owl flying just at their fingertips.
Collaboration model
VR Forest app was created with constant cooperation with our client. Every detain needed was to be set during our face-to-face meeting before starting an actual project. After that, we were exchanging emails on a regular basis, receiving feedback two times a month. We were also presenting our progress on presentations at our office - hospitality is our key competency!
Scope
You are up in the woods. Stand still and admire the calming, relaxing scenery. Now look around: there are a few nocturnal animals around you. Its' a truly immersive experience with every model you see was verified substantively by specialists, the application also recreates authentic sounds recorded in the national park. You will be surprised at how many scary night noises have been made by not-so-scary animals like deer, hedgehog or a badger.
Looking to hire an amazing team of VR/AR enthusiasts?
Contact Us now!