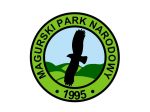 3D Tree Visualization
Magura National Park is located in the south-east of Poland: between the Eastern and Western Carpathians. The majority of the Park is a forest. Its authorities wanted our VR/AR studio to develop a tree visualization, which let its visitors explore the life cycle of a single tree.
Client
Magura National Park
Services
3D animation Tree visualization
Technology
Unreal Engine 4 Quixel Suite
To walk in nature is to witness a thousand miracles
Have you ever wondered what a tiny seed has to do to become a tree? Or did you know that tree grows from the outside and the top-up? Thanks to our tree visualization you can witness the miracle of life by simply enjoying a fascinating short film made by our studio.
one of the main problems our customer faced was a huge amount of time, needed for recording a whole process of tree growth in real time. Depends on the species, woody perennial plants can grow from 15 to even 100 years

another point is a constant need of switching the angles of used cameras, followed by necessity to bring equipment higher every year.
Process and project scope
Tall as a tree
Collaboration
Tree visualization was created with constant cooperation with our client. Every detain needed was to be set during our face-to-face meeting before starting an actual project. After that, we were exchanging emails on a regular basis, receiving feedback two times a month. We were also presenting our progress on presentations at our office - hospitality is our key competency!
Scope
Our challenge here was to create stunning 3D visualization of the forest, including the beautiful surroundings, realistic undergrowth and calming sounds of nature. The main point of such tree visualization was to let Museum's visitors explore the life cycle of a single tree: from a tiny seed to the centuries-old tree.
Don't destroy..enjoy!
National parks provide a safe home for native plants and animals. They help keep the air and water clean. Their mission is also to promote environmentally-oriented attitudes such as living in harmony with nature or hike responsibly. Thanks to our tree visualizations whole classes can follow an exciting transformation from a little seed to the massive tree in no time!
Prevent school (and many other) trip from leaving the hiking trail, which could have a devastating impact on local flora

Save time and money needed for the tree growth recording. The whole process lasts from 15 to 40 years! (and many, many more for redwoods like Sequoia)

Show the entire life cycle in just a few minutes, improving mood by a few adjustments of weather or camera angle
Looking to hire an amazing team of VR/AR enthusiasts?
Contact Us now!