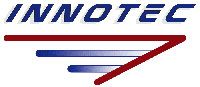 Skyscraper and apartment AR
Pay a visit to a virtual building and explore it with our AR visualization
Sector
Investments Architecture
Services
AR / VR 3D modeling
Technology
Vuforia Samsung Gear VR
Beyond imagination
The creation of architectural objects or development investments has a similar pattern for years: the concept is created in the architect's head, sketches are created, plans are later, drawings with visualizations may take place. Modern graphics programs have allowed presenting the object in 3d … and now VR technology appears. What's changing? We put on glasses and we can walk around the facility, which exists only on the plans! It's a revolution. Thanks to AR visualizations we can make a hyper-realistic building, furnish it, change details, change weather conditions or time of day. That was the challenge that the client set us against.
Process and project scope
Collaboration
The client had already dealt with VR so they were prepared for any inquiries from our side. When we received the overview plans of the building and the characteristics of the interior, the rest of the work was very simple.
Process
The process involved three teams to deliver the work within the required deadline. A team of graphic designers, a team creating the augmented reality module and a team creating the virtual reality module. Sprints were planned so that the client could verify the entire application for sprint review. Initially, the reviews were done every two weeks, and during the last stages, every week.
Service
We were faced with the challenge of creating an application consisting of AR and VR modules. Everything was supposed to concern one object, which was to be presented as a 3D model - for looking at the body of a building and for exploration.
Scope
The application allows users to run the AR module that makes it possible to display the building on the screen of a smartphone. Its image is superimposed on real space that the users see through the camera. The same model can be viewed in VR technology, via Google Cardboard.
Nothing is impossible!
provides possibilities that were previously beyond the scope of our imagination, namely, paying a visit to a non-existent object,

gives a detailed access to an architectural object before its construction and enables its arrangement and modifications according to the client's needs and expectations,

makes the improvement to the aesthetic aspect of the building feasible, and moreover, all the modifications are possible before the construction starts, thus it might contribute to the cost lowering as well as time saving.
Looking to hire an amazing team of VR/AR enthusiasts?
Contact Us now!