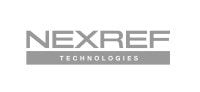 UNLOCK VI AR application + White Label
NEXREF Technologies is a new breed of digital agency for brands. As pioneers in Augmented Reality (AR), they deliver AR experiences to help clients connect and engage with fans and consumers. NEXREF bring brands to life by delivering immersive, AR experiences to fans around the world.
Sector
Marketing Entertainment
Technology
ARkit / ARCore White label
Nothing is impossible!
With the solution delivered the client was able to offer his content creation services to many clients withouth the hassle of creating an app from scratch of custom programming AR experiences. NEXREF could be very flexible as they could offer to extend the existing client's app or to create a new whitelabel one without incurring significant costs.
White Label solution for brands
4experience was asked to deliver a full set of solutions that would enable Nexref's clients to create and manage their own mobile applications that would include AR base campaigns. The project required both the web backend as well as a set of native mobile SDK's along with a Whitelabel application.
Process and project scope
Support for exclusive brands, teams, celebrities
Collaboration
We used Android, iOS, PHP, Angular 2.0 and AWS to build the platform. After a successful implementation, the customer decided to continue to use our services. We have become part of international team, delivering the best solutions to meet client's needs. We still work together.
Service
The plug and play AR app supports brands, teams and/or celebrities in their fan communities. The client defines AR campaigns in a CMS backend app and delivers them to the fans as a transparent video displayed over an image based AR marker. The solution can be deployed in two ways – as a native iOS/Android library or a custom tailored white label application.
Looking to hire an amazing team of VR/AR enthusiasts?
Contact Us now!