An effective way of training
People react and behave differently in similar situations. Thus, traditional teaching methods (passive learning), which typically follow a one size fits all approach, are not very effective.
Until now, soft skills have usually been learned on the job, through interactions with colleagues, clients, and other stakeholders and it has been difficult to measure progression. They are also expensive and usually require travel to the training center. With a global workforce, standards of training can vary widely.
Virtual Reality is changing that, as an example of a learner-oriented active learning tool. Immersive experiences have the potential to create a deeper level of engagement with target topics, in a distraction-free environment.
The technology is extremely effective for learning and exploration and has been widely adopted by many industries.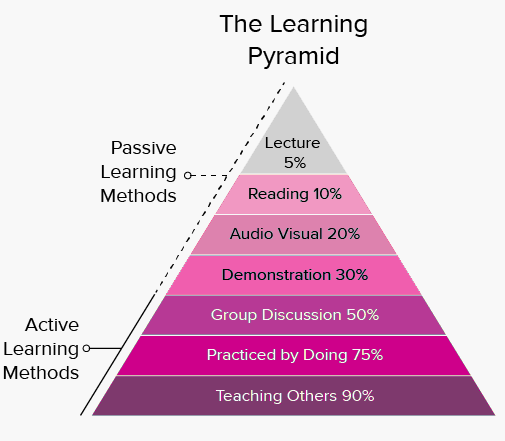 "

Samsung Gear VR
Gamification VR Experience for Vehicle Launch
We needed to create a real-life way for consumers to drive and experience the new Ford Escape that was fun, engaging and highlighted the features of the new car that set it apart.
Our goal was to highlight the features of the car through storytelling, so they feel natural and not pushed on the audience.
4Experience created a gamified virtual reality experience to help draw attention to the launch of a new car. 4Experience's efforts were successful. Clients and fans enjoyed the experience and their project management was excellent.
Gary Haymann
CEO, Nexref Technologies, USA
"

SamsungGear VR
They are extremely knowledgeable about VR
4Experience helped plan the app, an employee training tool for banks and developed multiple demos.
The app allowed trainees to interact with six personality types, asking them questions to determine which of the six products was the right one for them.
We surveyed the landscape of VR studios worldwide, interviewed four finalists, and selected 4Experience.
Their level of knowledge and responsiveness, as well as excellent price/quality ratio, was key. They're also very responsive to inquiries and turn around budgets for us very quickly. We can clearly rely on them.
Martin de Santos
CEO, Tipi Tap USA
"

HTC Vive Pro
Outstanding quality
We needed a developer to help with parcel-sorting-line visualization design, VR simulation development, and animation.
Our business partners told us about 4Experience's quality work and detail-oriented approach. 4Experience did a magnificent managing our needs and expectations. Their workflow was exceptional. The team modeled every single detail with such accuracy that the simulations feel lifelike.
We fully implemented the apps in our organization, constructed a special training room for them, and planned follow-up VR training sessions. We used the apps not only for training but for recruitment purposes.
Piotr Frandzel
IT Specialist, DPD, Poland
Virtual and augmented reality technologies support the area of ​​training in companies, both in terms of hard and soft competencies.
They do not replace solutions (i.e. e-learning) but only supplement them with a new, effective tool, which additionally enables the verification of skills in real but simulated conditions.
If we need to check people's behavior or teach them new ones, VR and AR technologies will work great.
Increasingly, applications of virtual and augmented reality are also used in recruitment to check the predispositions of potential employees to work in specific positions (simulated in applications).
53%+ job satisfaction
A well-prepared employee is a happy one. Build your crew confidence and let them do their best.
47%+ savings
VR training can be used multiple times, with a constant level of effectiveness.
98% realism
Quit speculations. With our simulation, you can actually test your crew reactions in any kind of environment
79%+ faster learning
Place your crew right in the middle of the action. No additional explanations needed.
CONSULTATION
OUR EXPERIENCE
Over the years, 4Experience has developed a methodology for cooperation with clients, which is adapted to individual projects depending on the company's needs. Our cooperation methodology is contained in the Collaboration Process document, which we provide to the clients at the beginning of our cooperation.
CONSULTATION
DEFINE THE PROBLEM
We start with the scope document created through regular dialogue between the client and the dev team. The knowledge gathering process is adapted to the client's needs. It can be done both through the face-to-face meetings (i.e. Skype conferences) or e-mail/Slack communication. The created document must contain as much information about the project as possible, including platforms, graphic references, models, and audio effects, etc.
CONSULTATION
APP VISION & STRATEGY
Based on the business case as well as the requirements documents delivered by the client, we identify the initial project scope and develop the preliminary project plan - we prioritize product features and group them into milestones taking into account both the market and the technological constraints involved.
PROJECT SET-UP
FLEXIBILITY
4Experience is able to propose and adopt the most optimal tools, platforms, and solutions for implementation through its flexible approach to the customer. The company's flexibility is also appreciated by existing customers in the context of creating contracts, payments, how to transfer data and project licenses.
PROJECT SET-UP
THE FINAL CONTRACT
At this point, the client and our team settle the terms of collaboration including the team architecture, team members' roles, and responsibilities, process and methodology, project technical environment, payment terms, intellectual property, etc. Estimation is the attachment to the contract containing the specification. It is considered as the basis for performing the application.
PROJECT SET-UP
WE VALUE YOUR PRIVACY
At the client's request, we sign a data confidentiality agreement between the customer and the contractor. (NDA)
DEVELOPMENT & SUPPORT
SCRUM
We offer to use Scrum by default. The whole project is divided into individual stages and tasks determined in relation to the size of the project. The composition of the team varies and depends on the type of project/scope, timeline, financial and human resources available. While working on the project we use a time-and-material pricing model with hourly-rate payments for the services delivered.
DEVELOPMENT & SUPPORT
WEEKLY REVIEWS
At the end of each stage, the contracting authority receives the level of project implementation for inspection together with a possible reference to the work carried out.
DEVELOPMENT & SUPPORT
QUALITY WARRANTY
Our concept is to deliver the best quality possible. Every application made by 4Experience's team is carefully tested on each stage of development by an experienced QA tester. As a result, we can assure you that our applications meet the highest quality standards.
DEVELOPMENT & SUPPORT
CLOSING THE PROJECT
After the project is completed, screenshots and a movie from the project are generated. These materials can be made available to the customer upon request. The final version of applications is sent to the client in a downloadable form to a dedicated file platform.
1.
2.
3.
4.
5.
6.
7.
8.
9.
10.
Meet our
Training Department
Head of Training Department
Wojciech Pander
Member of the Board at 4Experience, President of the Board at AR4vision. He develops comprehensive strategies for using augmented and virtual reality technologies in companies in the context of production processes and their optimization as well as training and training processes.
Over the past five years, he has cooperated with such companies as PGG, Strabag, Tauron, DPD, Omron Electronics, Mitsubishi Electric, Spetech, Glob Tool Factory, and many others.
The originator of the AR4vision tool supporting the work of service and maintenance departments in companies. Author of publications in the area of ​​virtual and augmented reality in the Production Manager journal.
My opinion on virtual reality for training
Wojciech Pander
Global trends point to the increasing use of AR and VR in companies. It is expected that within five years both technologies will be present in most companies. Both global corporations and smaller companies are not only testing but are already successfully implementing VR / AR applications.
According to our observations, most implementations currently apply to large and medium-sized companies, which is mainly due to the costs of application preparation, but small implementations also occur in small companies.
The benefits of implementing VR / AR applications are not only an engaging training tool, suitable for people entering the labor market but also time savings and the possibility of wide application in companies.
BIO
OPINION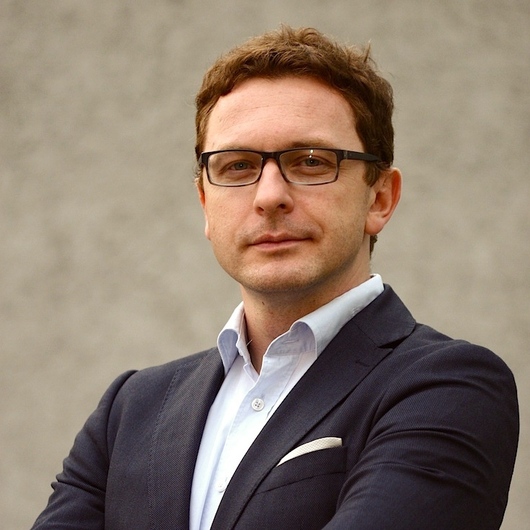 DEPARTMENT MOTTO
In our department, we always focus on customer success. We define the success goals that are measurable so that we can track our progress and report on the completed job.
More Questions? Contact us
Schedule a
60 min consultation with one of our experts for free

. No hidden conditions, Choose any time you want. We'll reach out to you up to 24 hrs.
Cross-Industry Results for Global Giants
Engage your employees and thrive
Currently, in the age of information, it is harder than ever to engage employees into leveling up their skills. HR departments are forced to look for new and innovative ways to produce the results expected by the stakeholders.
Our unique approach helps your company not only to get the results you are looking for but also change the way staff perceives training at the same time making your CFO happy with the ability to reduce cost significantly in the long run.
Our experience in the field shows that the most effective way to engage your employees is through realistic experience. We achieve this by providing immersive interactive scenarios with the use of Virtual Reality.
With this approach, your employees can train any scenario multiple times until they reach the desired level of expertise. At the same time, this is the fastest way for the brain to remember the procedures and intricate details of the job.
Authentic Experience
Practicing soft skills in VR can provide the authentic experience needed to develop these skills, especially when traditional learning methods have been too difficult, or unsuitable.
Immersion
VR creates a strong sense of presence and immersion due to the fact that it provides realistic, multi-sensory and interesting experiences that traditional teaching methods cannot replicate.
Realism
Employees are able to continually practice real-world situations, in the safety of the virtual world, they can learn through experience and more easily apply their learning to the workplace.
Data-driven evaluation
We track hand and head movements, trainee reaction times, attention, gestures & decision logic to provide you with actionable insights for your workforce.
Frequently Asked Questions